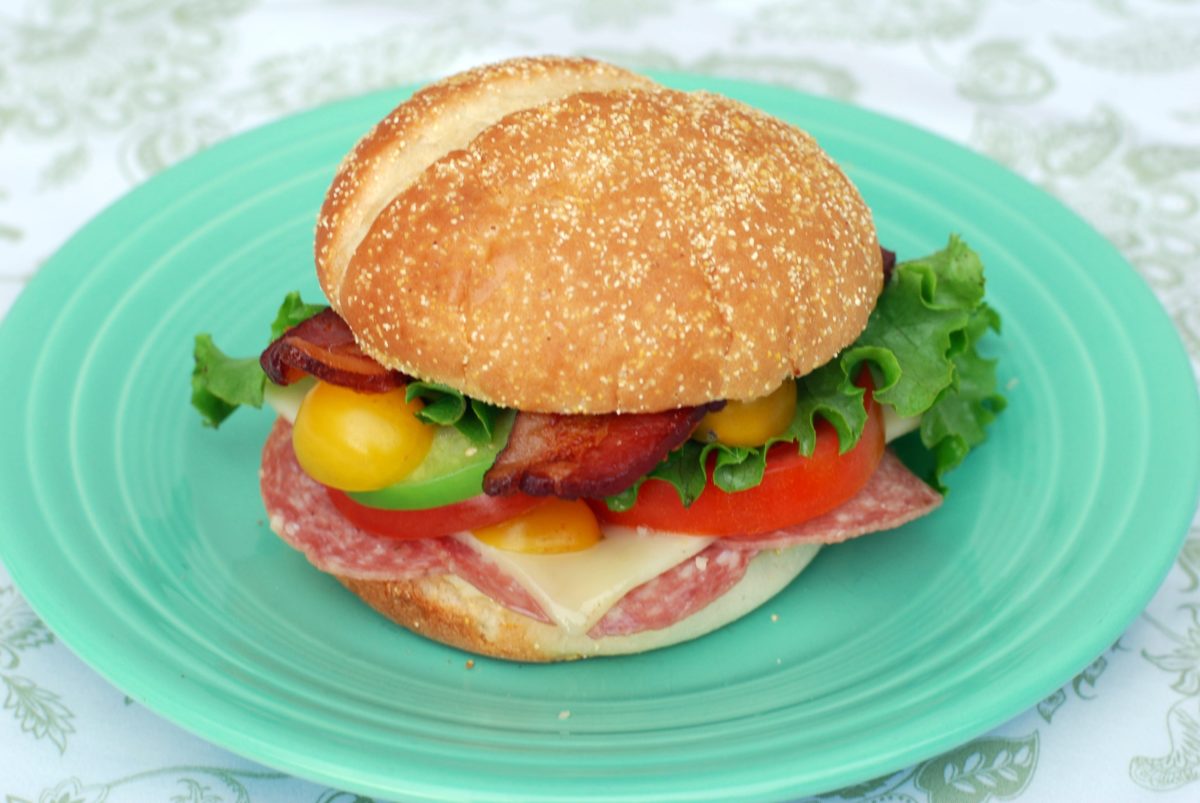 Growing up, I was never really a fan of the classic BLT. It always seemed a little ordinary to me, so I came up with something better. This is the the only BLT recipe you will ever need.
I start with a Crostini bun, which has the perfect texture for this type of sandwich. Then I use only garden fresh tomatoes and tomatillos.
A thin layer of good quality salami really enhances the flavor of the bacon and pepper jack cheese.
With this recipe, I'm now one of the BLT's biggest fans!
Bought too many buns? just make my delicious Ground Chuck burger tomorrow night
The Only BLT Recipe You Will Ever Need
Ingredients
Directions
On a cutting board, lightly salt the tomatoes and tomatillos and allow to rest for about 15 minutes. this important step greatly enhances the tomato flavor.

Toast the Crostini buns on the cut side until golden brown.

Spread mayonnaise on the lower buns, and lay 4 slices of cooked bacon on each one.

In a skillet over med/low heat, arrange 4 slices of salami for each serving into a square just larger than the size of the bun. Add the pepper jack cheese, tomatillos, and roma tomatoes in that order and heat until the cheese has just melted.

With a spatula, remove each stack from the skillet and place on top of the bacon on the lower bun.

Top with the lettuce, mustard and top bun and enjoy!